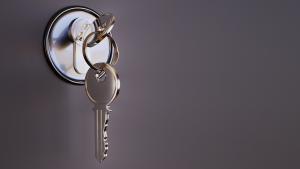 Whatever your needs for changing the locks for your home, your car, or your office, choosing to have your locks rekeying, as opposed to replaced completely, could save you precious time and money. Having a lock rekeyed allows for the same lock to continue to be used, though the key that it is compatible with will no longer be the same. Our team of highly trained specialists at DG Locksmith have the expertise necessary to provide you with this efficient and effective solution to your lock changing troubles.
Lock Rekeying For Your Home or Office
Whether you are a landlord who is looking for a solution to the fairly regular turnover of tenants in your building, or even the victim of a break-in, having a lock rekeyed for your home can increase the security of your property greatly. The rekeying of your locks can also ensure that they can all be opened with the use of a single key, increasing the convenience of your home without harming it's security and taking an unnecessary weight off of your keychain.
Car Lock Rekeying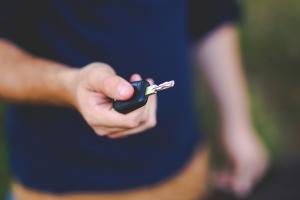 The locks in your car can be as easily rekeyed as the ones in your home. Even your ignition cylinders can be rekeyed in a process that can take as little as 20 minutes. This may be a potential solution for vehicles that require two separate car keys, one for the doors and another for the ignition.
Rekeying services that DG Locksmith can provide you with:
Home lock rekeying
Car lock rekeying
Commercial lock rekeying
Mobile locksmith services
Call DG Locksmith Today
For experienced and dedicated assistance, you can look no further than DG Locksmith. You can reach us by telephone at (07) 3341 4795 or send us an email at [email protected] . For all of your needs in rekeying services, DG Locksmith is here to help.
Popular Questions
What is the benefit of having a lock rekeyed instead of replaced?
Having a lock rekeyed is a more cost-efficient process, as an entirely new lock does not have to be installed. By removing the entire installation process you decrease both the cost and the amount of time needed to have the locks changed.
How long does it take to have a lock rekeyed?
For many locks, the rekeying process can be expected to take roughly 20 minutes, although this number can change depending on the type, the age, and the amount of wear and tear that the lock has endured over its lifespan.
Why Should You Choose DG Locksmith to rekey your lock?
As a licensed locksmith company, DG Locksmith has the experience and the equipment to provide you with all of the rekeying services that you need. We have grown into the most reliable and professional name in the locksmith industry over our 15 years of providing the public with our services. We are insured, bonded, and dedicated to providing you with the security and peace of mind that you deserve.
Rekeying Gallery