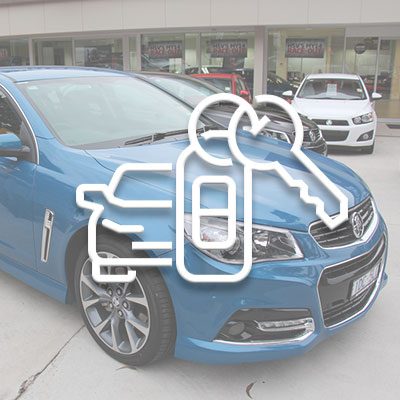 Every car owner has faced issues with their car keys at least once. Whether you're on your way to work or out on the town, discovering you're locked out of your car or your ignition's not responding can be a complicated situation.
But here's the thing, it doesn't have to be.
Car key not working? Try these cool little tricks!
1. Check the key fob battery
The most common problems with keyless fobs is that the battery dies after a while. If the cause of the issue is an old battery, simply replace it, install a new battery, and you'll be good to go in no time.
2. Check the inside of your key fob
Do you remember the time when your car keys just slipped out of your hands and dropped to the floor? It's okay, it happens. However, without realising it, you may have caused some buttons to disalign and move around.
In this case, take your key fob apart and check for broken contacts or misaligned buttons. Put everything back and place, and voilà, you will now access your car.
3. Reprogram your car remote
In order for your car to start, your key sends a signal to the receiver unit when you insert it in the ignition. But sometimes, there might a disconnect between the receiver and the key, resulting in your car not starting. To solve this problem, you have to sync your car's receiver unit with your car key again.
Some vehicles come with clear manual instructions that guide you through this problem, but others might not. Check the maker and model of your vehicle to learn more about reprogramming your car remote.
If you've attempted all these DIY methods to no avail, it might be time to contact a professional to help you out.
Contact D.G. Locksmith Today
Your Expert Automotive Locksmith in Brisbane
Our Automotive Services Include
Car Key Services
Key cutting
Key repair
Key copying and duplication
Stolen car key deactivation
Available for all cars & makes
Car Key Programming
Key programming
Key remote programming
EEPROM programming
Diagnostic programming
Available for all car models & makes
Key Chip
Key chip programming
Chip cloning and chip copy
Chip resetting
Available for all cars & makes
Transponder Key
Transponder key creation
Transponder programming
Transponder cloning & copying
Transponder repair
Available for most car models & makes
Ignition Services
Key stuck in ignition
Key not turning in ignition
Ignition repair
Ignition replacement
Available for most car models & makes
CAR MAKES WE SERVICE
| | | | | | | | |
| --- | --- | --- | --- | --- | --- | --- | --- |
| Audi | Bentley | BMW | Buick | Cadillac | Chevrolet | Chrysler | Citroen |
| Dacia | Daewoo | Dodge | DS | Ferrari | Fiat | Ford | GMC |
| Hyundai | Isuzu | Iveco | Jaguar | Jeep | JMC | Kia | Lancia |
| Lincoln | Maserati | Mazda | Mercury | MG | Mitsubishi | Oldsmobile | Opel |
| Porche | Renault | Saturn | Seabrook | Skoda | Smart | Subaru | Suzuki |
| Toyota | Traum | Trumpchi | Volvo | Honda | Pontiac | Hammer | Holden |
| Land Rover | Lexus | Peugeot | Alfa Romeo | Ssang Yong | Rolls Royce | | |
CAR MAKES AND MODELS WE DO NOT SERVICE
| | |
| --- | --- |
| Holden commodore v6 | Mercedes Benz |
| Alfa Romeo 156 (2002-2003) | Bikes |
Why Should You Choose D.G. Locksmith?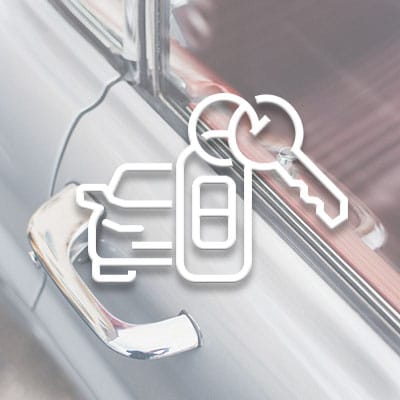 There are plenty of locksmithing companies out there that offer what we do. The difference is that we are 100% transparent about our car locksmith services and pricing. When you contact us, we genuinely want to help you out. What's more is that we're passionate about what we do and that's really our driving force at the end of the day.
We are…
Licensed locksmiths
Certified security providers
Experienced with over 15 years in business
Bonded and insured
Car Locksmithing Gallery
D.G. Locksmith Automotive Services
Call us now