Bollards are vertical poles designed to guard areas from oncoming traffic. Bollards are strong and resilient, but, like other structures, are vulnerable to their environment. There is always a risk of bollard damage occurring from vehicles hitting them, wear-and-tear that naturally occurs over time, weather damage, and pedestrian activity.
DG Locksmith is your go-to company if the bollards around your house are damaged or beginning to deteriorate. We offer professional security bollard repair services in Brisbane and the neighbouring areas.

Why You Should Maintain Your Residential Bollards
There are many benefits to using bollards, especially for residential property. Here's why every homeowner should maintain their existing bollards:
Maximum Security. Bollards are essentially protective barricades from motor vehicles. They help guard your home from vehicular and pedestrian commotion.
Mark Your Territory. Bollards are fantastic tools to mark land. They make sure no intruders infringe on your property, adding extra security to you, your home, and your loved ones.
Aesthetically Appealing. Bollards these days come in a variety of materials and designs that they add appeal to your house's appearance. Moreover, the height and diameter of bollards can be tailored to best complement their surroundings.
Customisable Practicality. Once installed, bollards can be painted in any colour you desire. They are also practical in that you can add illuminating reflectors on them so they are visible at night.
Types of Security Bollards We Repair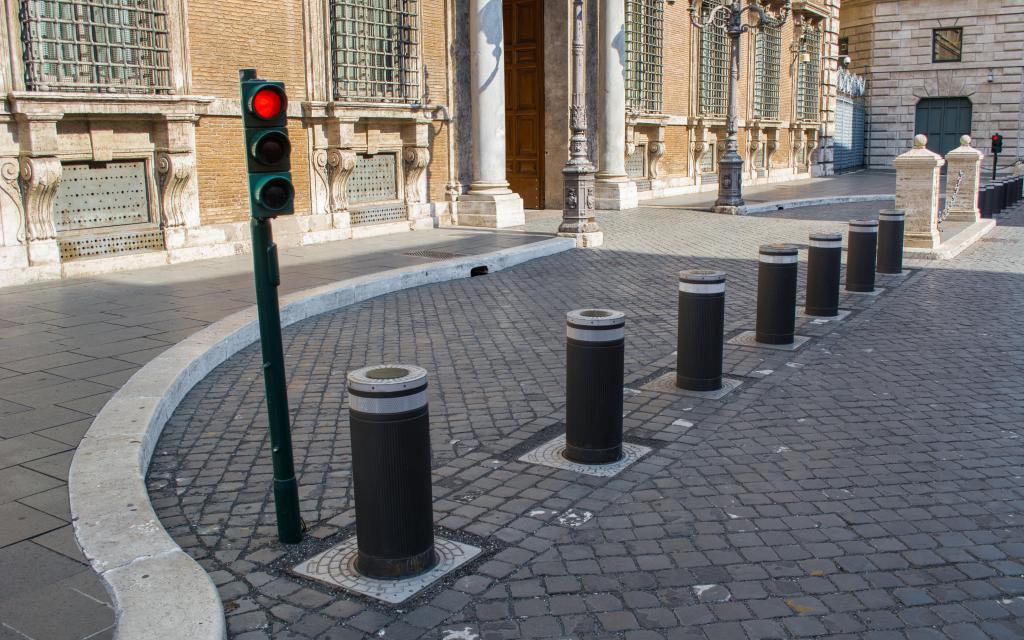 If your bollards are in need of repair, DG Locksmith's got your covered. We specialise in repairing the following residential and commercial bollards:

Galvanised Steel Bollards
Stainless Steel Bollards
Powder-Coated Bollards
We are fully committed to providing the best bollard repair service in Brisbane. DG Locksmith has the experience to work with a range of bollards, regardless of the material. We have what it takes to restore your bollards into mint condition.
How We Repair Damaged Bollards
Our bollard repair process is thorough and meticulous. To ensure this, we follow these steps:
Cleaning the bollard
Removing the broken piece
Replacing the damaged piece with a new part
Fixing and reinforcing the surrounding ground to straighten and secure the bollard in its upright position
Repainting the pole
In most circumstances, bollard removal is unnecessary because rarely do damaged bollards need to be replaced. At DG Locksmith, we are experts in maintenance and repair techniques that increase the lifespan of the security poles while saving you from costly replacement bills.
Trust Us to Repair Your Brisbane Bollards
Bollard protection is a practical way to keep your pedestrian, structural, and green space areas safe from the increasing volumes of roadway traffic. However, when damage does occur to your residential bollards, all you have to do is contact DG Locksmith, your trusted bollard repair expert.
Bollard Repair Gallary
Before
After